Student Services
There are a number of possible ways to ensure that you will get the most out of your high school experience and we want to make sure that you are adjusting and doing well throughout the year.
Parents of new grade 10s are invited to attend a session about how they can support your success
Your teachers will provide you and your parents feedback in the form of regular interim mark reports
Parent-teacher meetings are held early so there is lots of time to make a personal connection and to identify any area that need improvement
If problems arise, remember that help is available from your teachers, Student Services counsellors, or your alpha coordinator
The bottom line is that we are here to help you reach your goals and feel comfortable. There really is a special feeling at W. P. Wagner – come and experience it for yourself!
To find out more information, check out the Student Services webpage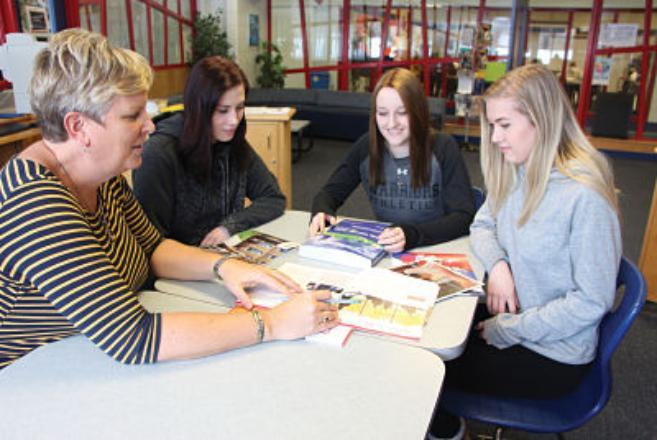 HERE TO HELP! We offer the following assistance to our students:
• High School Program Information
• Academic Counselling
• Career Counselling
• Personal Counselling
• Post-Secondary Information Sessions
• Study Skills and Exam Anxiety Workshops
• Learning, Studying and Test-Taking Assistance
• Career and Post Secondary Consulting and Information
• Post Secondary Information
• Scholarships, Bursaries, Financial Aid
• Peer Tutoring Program
• Work Experience
• Registered Apprenticeship Program (RAP)
• Specialized Programming and Special Accommodations Assistance
• At-Risk Drug Intervention Support (ARDIS)